Our team

We are an international team of experienced professionals
with diversified foundations in computer science.

We are dedicated to creating high quality applications and
providing you with the tools necessary to ensure
security, privacy, performance and space optimization
on your PCs and all types of storage devices.
More products on our website very soon !


Our philosophy

We believe that our products should be accessible
to all to give you freedom and security.
That's the reason why our products are free.


Our company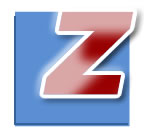 We are an international team and
our contact office is based in the USA.

Goversoft LLC
16 192 Coastal Hwy.
Lewes, DE 19958






Quality

Our products, like PrivaZer are digitally signed by COMODO™
and compatible with Windows 7™, Windows XP™,
Windows Vista™.

We would like to thank for their help

- Runtime Software
- contributors of Stackoverflow.com
- Tuxera™