How to securely clean USB history
Step 1. Please run Privazer and click on the dropdown list which shows "Scan in-depth" as the first item.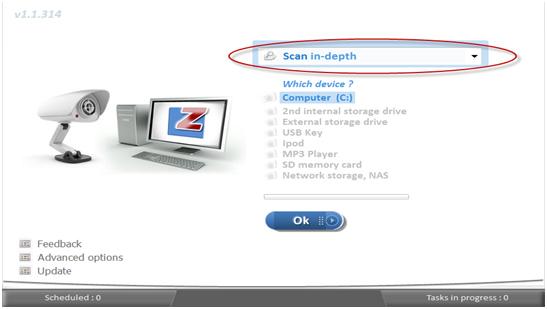 Step 2. Please click on the "USB history" option from the dropdown list.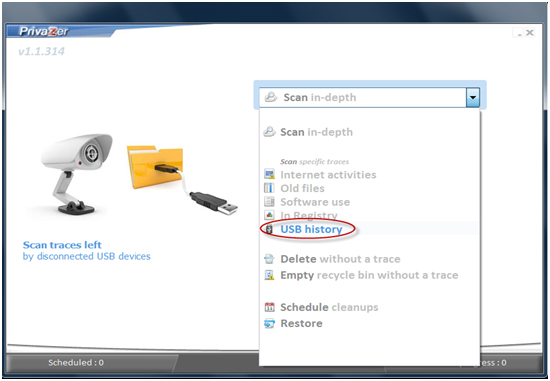 Step 3. Privazer will automatically scan for traces of USB history and show the results in a new window. Please click on the Clean button to proceed with the cleanup.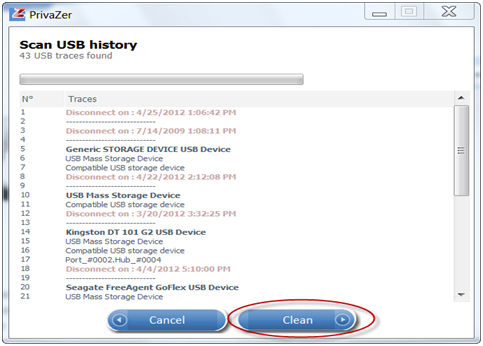 Step 4. The new window will show the status of the cleanup via a progress bar. When the cleanup has been completed, you can return to the Privazer main screen by clicking on the Close button.