How to uninstall Privazer
Step 1.Please click on the Windows startup menu, search for Privazer, and then click on the Uninstall Privazer option. If asked, allow any changes to be done to the computer.



Step 2. The Uninstall window will be displayed. Please click on the Uninstall button and click on Yes in the Confirm window to start. You can view the status of the uninstall process via the progress bar in the middle of the Uninstall window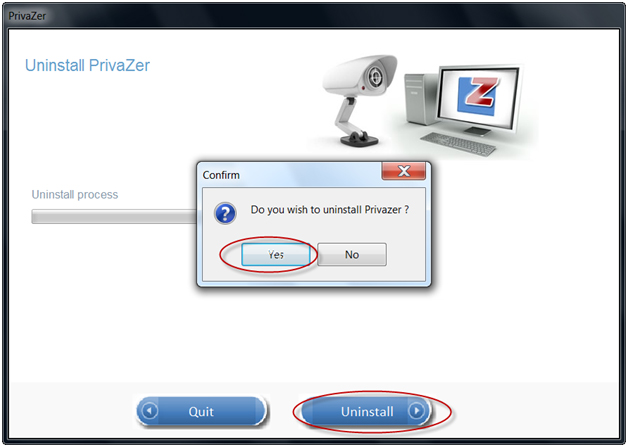 Step 3. Please choose Yes or No whether you would like to delete or keep your Privazer configuration settings.



Step 4.Once the uninstall process has been completed, please click on the Ok button to exit Privazer.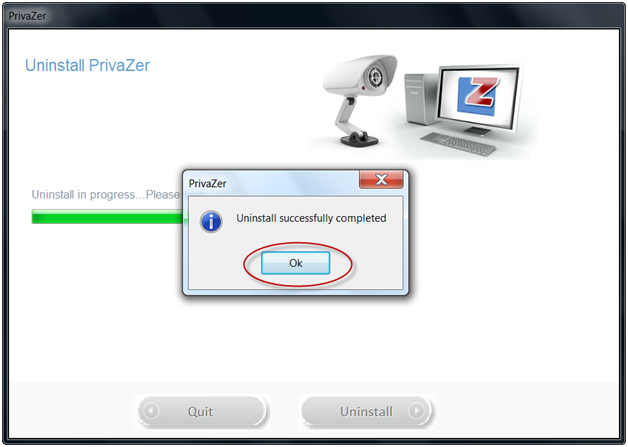 Step 5.The Privazer feedback page will automatically open. We highly value your comments and we hope you can take the time to tell us how we can improve our product. Thank you.